Bail Bond Paymnet Options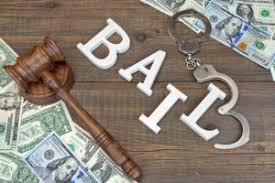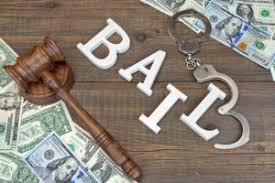 Did you know that ALL Bail Bonds Offices charge exactly the same amount of premium (bond fee) in the state of Florida? Yes it's true. The bail bond fees are mandated by the State of Florida and we do not set our own fees.
THE BAIL BOND FEES ARE 10% WITH A MINIMUM OF $100 IN THE STATE OF FLORIDA.
That means that any bail bond that is $1000.00 or under has a $100.00 bail bond fee. And any bail bond over $1000.00 has a 10% (of the bail bond) bond fee.
Did you also know that in the State of Florida each charge has to have a separate bail bond amount? So if someone is arrested and charged with three different bail bonds, there will be three different bail bond fees.
Example:
Charge 1: DUI 1st Offense – $500.00 bail bond
Charge 2: DUI with property damage – $500 bail bond
Charge 3: Refuse to submit to a DUI test – $500.00 bail bond
Since there are three charges and three bail bonds, each with the minimum bail bond fee the cost would be $300.00 to a Bail Bondsman.
Also if you do not wish to use a Bail Bondsman you will have to post the $1500.00 cash bond (in the form of a cashiers check or money order) to the jail. What happens after that I will save for another blog.
Now all Bail Bond Agencies have the option to take a down payment and let you make weekly/biweekly/monthly payments on the remainder of the balance. How much credit they will give you depends on the amount of the bond fees, arrest charges, and collateral for the bonds fees. Each Agency is different and has different policies on how they give credit.
That being said, there are some Bail Bondsman out there who will take very little money down (on a large bail bond) and let you make some payments. Then when the Bail Bondsman has decided he/she has made enough money they will make up a reason to turn the defendant back into the jail and you will be back where you started in the beginning and out a large amount of money and still owing the Bail Bondsman. Be careful when choosing a Bail Bondsman, there is good and bad in all industries.
If you have any questions or find yourself in need of our services, call us at 321-638-2245 or stop in at 5076 N US-1 Cocoa, Fl 32927. It would be our pleasure to help you.